Here is my list of the greatest couples in Rock and Roll history. Plus, one of my favorite songs per couple, even a few sour ones.
Courtney Love & Kurt Cobain - "Heart-Shaped Box" Nirvana
Nancy Spungen & Sid Vicious - "No Feelings" Sex Pistols
Pamela Anderson & Tommy Lee - "Hell on High Heels" Motley Crue
Shannon Tweed & Gene Simmons - "I Want You" Kiss
Gwen Stefani & Gavin Rossdale - "Love Remains the Same" Gavin Rossdale
Lisa Marie Presley & Michael Jackson - "I Just Can't Stop Loving You" Michael Jackson
Sharon & Ozzy Osbourne - "Mama I'm Coming Home" Ozzy Osbourne
Stephanie Seymour & Axl Rose - "Sweet Child of Mine" Guns N Roses
June Carter Cash & Johnny Cash - "I Walk the Line" Johnny Cash
Debbie Harry & Chris Stein - "In the Flesh" Blondie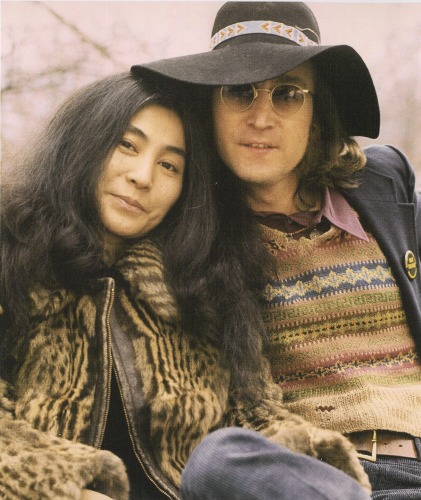 Yoko Ono & John Lennon - "Love" John Lennon
Stevie Nicks & Lindsey Buckingham - "Go Your Own Way" Fleetwood Mac
Carly Simon & James Taylor - "You're So Vain" Carly Simon
Carmen Electra & Dave Navarro - "Avoiding the Angel" Dave Navarro
Cher & Sonny Bono - "I Got You Babe" Sonny & Cher
Marianne Faithfull & Mick Jagger - "Hot Stuff" Rolling Stones
Christie Brinkley & Billy Joel - "Uptown Girl" Billy Joel
Iman & David Bowie - "Modern Love" David Bowie
Am I missing any of your favorites? Drop a comment!
What's the future of rock and roll couples? Are there any rock and roll couples today that could possibly stand the test of time?