Yes, Lady Gaga has become incredibly successful as being the new girl with the catchy pop tunes and crazy outfits. But during her next acceptance speech, I feel like she has a couple more people to thank.....try Cyndi Lauper and Madonna. Because quite honestly, she's living the life they have already paved for her...and what she's doing really isn't that original or exciting. In all honesty, I feel that she owes much more credit to Cyndi Lauper than Madonna, they have a lot more in common and I feel that Lauper tends to be overlooked.
So if you like Lady Gaga...
Try CYNDI LAUPER:
Cyndi Lauper, in my opinion, was Queen of the 1980s pop scene. Most people would chooses Madonna over Cyndi because she was much more mainstream, but Cyndi had much more powerful songs and even crazier outfits. These are ten great outfits and songs from Madame Lauper.
"Money Changes Everything"
"Who Let in the Rain"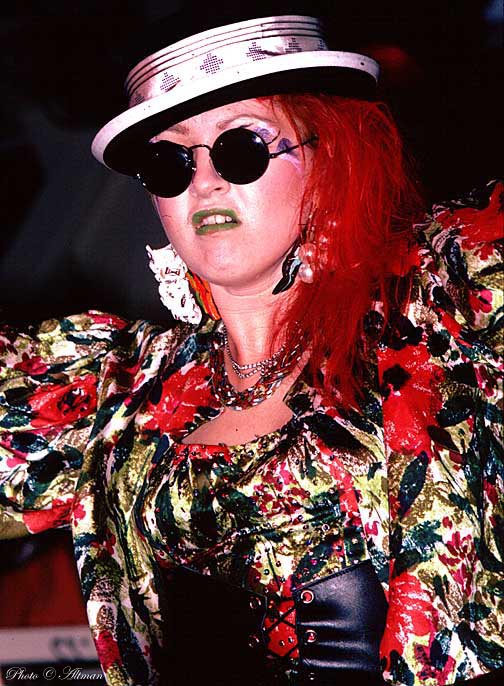 "She's So Unusual"
"She Bop"
"I Drove All Night"
"Girls Just Wanna Have Fun"
"Time After Time"
"All Through the Night"
"When You Were Mine"
"True Colors"
What are some other great Cyndi songs? Will Lady Gaga and her music stand the test of time?